Entrepreneur of the month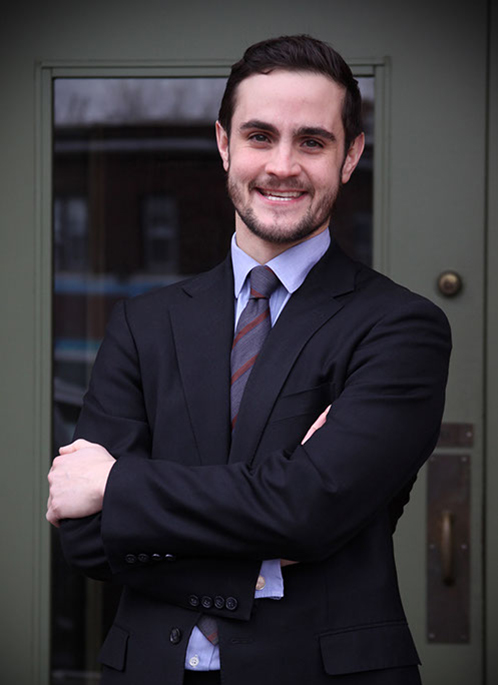 TOMMY LOMBARDO
In appreciation of his involvement with CEL,
we would like to honor Tommy Lombardo as our Entrepreneur of the Month!
We interviewed Tommy to learn more about how he became the successful entrepreneur he is today. Here are some highlights from the interview:
What are the top 3 skills you believe are needed to be a successful entrepreneur?
Communication. That's a broad skill but it's critical, and it's something I wrestle with every day.

Be financially fluent, not just literate. Know the books in and out, it's nearly impossible to make effective decisions if you don't understand your numbers.

Be able to look to the horizon and plan for the future.

What is one of your favorite books that inspired you the most?
Setting the Table by Danny Meyer
How has being an entrepreneur affected your family life?
I was raised in a family business that I have now partnered in. I never really had the experience of going from not being immersed in entrepreneurship to being immersed in it, so I don't have a lot of perspective when it comes to that. I will say that being an entrepreneur let alone one in the restaurant business definitely poses great challenges to your family life. In my family, everyone is on board and understands what it takes to be a restaurateur and what the sacrifices are - so it works. Being an entrepreneur does make your 'family' larger, for better or worse. (It's definitely mostly better - but sometimes having a quiet date night out alone can be challenging as we inevitably run into a lot of people we know.) However, the connections and relationships you build as an entrepreneur with others in your community are invaluable.
What is your favorite aspect of being an entrepreneur?
When the organization is firing on all cylinders and we have a great night at both operations and are successful in making each person we come into contact with, whether they are a guest, employee, vendor, family member or neighbor feel welcome and special, remarkably and positively impacted by our existence and by what we do. That feels great! I love that. It's my favorite.
How did you get started in your business?
I was born into the family business I am now a partner with and have since expanded it to a second operation.
What is your favorite quote?
Tough question. I'm always on the lookout for new inspiration so my latest favorite comes from Seth Godin, but I'll prob have a new favorite shortly. But the following resonates with me and what I've learned in business:
Long and Short Runs. I hope we can all agree that the long run is made up of a bunch of short runs. That seems obvious. The surprising thing is that we live our short runs as if that isn't true.
What is one thing people wouldn't know about you?
I am an open book!
What was the best advice/wisdom you were ever given?
I've received this advice from a lot of different sources. Books written by Danny Meyer from Union Sq. Hospitality and by Ari Weinzweig from Zingerman's talk about it. I've received it first hand from Paul Grieco while sitting in his wine bar 'Terroir' in Manhattan. And surely from a few others. "That you have no right to ask your employees to treat your customers better then you are willing to treat them." It's a relatively popular notion, if recent and progressive. What I've learned though is that when the going gets tough and the pressure mounts it is surprisingly easy to forget, and it's forgotten to your detriment. It does require intention, dedication and practice to consistently treat your team better or as good as you expect them to treat your customers.