Entrepreneur of the month goes to...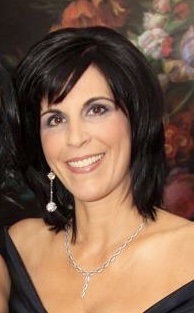 liza pane
In appreciation of her involvement with CEL,
we would like to honor Liza Pane as our Entrepreneur of the Month!
We interviewed Liza to learn more about how he became the successful entrepreneur she is today. Here are some highlights from the interview:
What are the top 3 skills you believe are needed to be a successful entrepreneur?
There are so many important skills needed to be a successful entrepreneur. If I had to select what I believe to be the most needed to be a successful entrepreneur I believe that determination and enthusiasm are vital to move forward in the goal that needs to be accomplished. Second, I would say is credibility and leadership as these are important to establish the proper team to help execute what your vision of the result would be. The third is that you have to have risk tolerance and understand that with your vision there will be success but also challenges to your goal and possibly setbacks.
What is one of your favorite books that inspired you the most?
The greatest books that I have on my desk that I reference daily are books inspired by Disney. "Be our Guest" (Perfecting the Art of Customer Service), "The Customer Rules" and "Creating Magic". I often reference to these three books that somehow create motivation and help understand daily operations from a perspective of the guests.
How has being an entrepreneur affected your family life?
Family life is a balance and juggling act at every moment. I have been very fortunate that I was able to raise 3 beautiful, healthy and successful children Krystina, Peter and Amanda. Time management was a crucial part of daily life and understanding that although sacrifices needed to be made I was sure to always spend quality time with my family. I truly believe that the balance I needed to use for my family life was an inspiration for my career. A great benefit for me was I had a great mentor and leader that is also my husband Tom that gave me the foundation and taught me the skills needed to prepare me to become a leader. Tom kept me on course, encouraged me when I faced challenges and always gave me a new perspective on any ideas I discussed with him. I believe when you are a spouse, parent and business owner you learn to take on many responsibilities and learn to manage your time effectively. I honestly owe much of my success to being part of a family business as they continue to teach me new ideas and motivate me to constantly think outside the box.
What is your favorite aspect of being an entrepreneur?
One of the greatest benefits that I attribute to becoming a successful entrepreneur is being able to create a Team that surrounds me to create that special event for our customers. To add to that I can have the ability to make decisions and implement ideas that I feel are crucial to being successful in my industry. In doing this, it allows me to shape and carve out my own destiny. I also strive on the ability to create ideas that are outside the box and to try them to see if they are successful or if I just learned from an experience that the idea was not what our guest are looking for.
How did you get started in your business?
Starting in the business that I am now involved in was completing by accident. I started working with my husband Tom at The Grapevine Restaurant in 1983 and this made me understand that I loved serving customers and the service industry was a passion that I had. I enjoyed interacting with customers, being a leader to the entire service staff and being able to understand how many behind the scenes decisions had to be made and implemented to operate a successful restaurant. In 1990 we launched the catering and banquet division with the first mobile trailers that defined our catering service as a staple in the industry. In 2001 I became exclusive caterer at The Ellicott Creek Banquet Facility and still today continue my dedication to the operation of that facility. In 2013 I graduated from the CEL Core program at The University of Buffalo. The program gave me the confidence I needed and prepared me for the next phase of my career. The Grapevine Banquets opened in 2014 and is servicing the community with many different types of events. Tom and myself work each day at developing another staple in the community where our guests can create memories that will last them a lifetime.
What is your favorite quote?
My favorite quote is "Confidence comes not from always being right but not fearing to be wrong" and that leads me to my next favorite quote that has defined me, "When something is important enough, you do it even if the odds are not in your favor."
What is one thing people wouldn't know about you?
I love adventure and had the opportunity to become an advanced scuba diver! I was able to travel and dive some of the most awesome dive sites in the world! Traveling and seeing the most I can see is what I love to do and spending time with my husband and family!
What was the best advice/wisdom you were ever given?
Some of the most powerful advice and wisdom I have been given was by my family growing up as a child. I was always taught to respect others and this will mold me into a better person, have a great quality of life but most importantly earn and gain respect from others. These fundamental lessons have defined me as a person and have opened many doors and opportunities that have been key to be a successful entrepreneur. I have a great team that surrounds me every day.
A special thanks to all my family, friends and team that makes loving what I do easy, rewarding and most of all challenging.