Entrepreneur of the month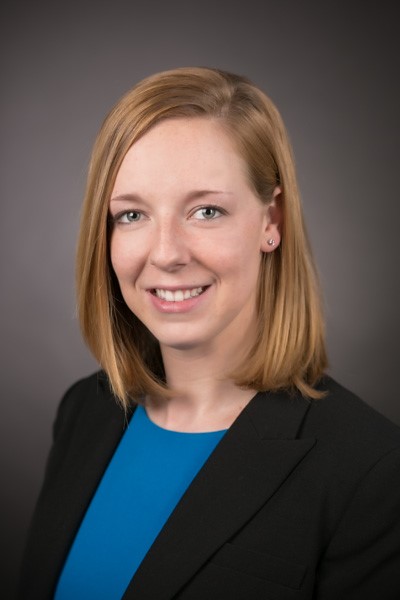 Audrey hall
In appreciation of her involvement with CEL,
we would like to honor Audrey Hall as our Entrepreneur of the Month!
We interviewed Trish to learn more about how he became the successful entrepreneur she is today. Here are some highlights from the interview:
What are the top 3 skills you believe are needed to be a successful entrepreneur?
1. Passion. I think you truly need to love what you do and show passion in your work every day. It is hard to believe that most employees spend more time at work than they do with their families. Make it count and love what you do.
2. Confidence. I believe this works two fold. You have to have confidence in yourself and what you are doing. I love knowing that what we do for our customers will positively impact their lives and their families lives for a more healthy and pest free environment. You also have to have confidence in your team. We would not be where we are without all of our team's efforts and skills. Having confidence that each of my team members will go out and give our customers 100% every day without having to worry is what helps drive our success.
3. People skills. I enjoy learning about other people whether it is our current customers, potential customers, family members or people I meet through networking. I like learning about their lives and what is important to them. I recently read an article that said smiling and carrying a friendly voice can break a customer's anxiety about purchasing a product or service. These are people skills - no matter how your day is going, maintaining a consistently friendly attitude towards others goes a long way.
What is one of your favorite books that inspired you the most?
Last year I read the book 'Traction' by Gino Wickman. It lays out a great plan for completing goals and making progress on important tasks to get you there. I was really inspired because I'm a 'list person'. I have lists for everything. This book really breaks down the goal into list form and helps you move along the different tasks that are required to complete the overarching goal.
How has being an entrepreneur affected your family life?
My husband and I are business partners, so "bringing work home" is a regular challenge. We also have a two-year-old daughter so having a family life is important for us every time we are not at work. Like any other CEL alum, there have been sleepless nights and conversations after designated work hours. Since having our daughter we have really made an effort to keep these two separate.
What is your favorite aspect of being an entrepreneur?
As an entrepreneur, I really love the opportunity to help support families within our company. For us, success hasn't come on the shoulders of one person but through our entire team. I love watching our people grow and thrive, it is a huge motivator. I am also a bit of a closet party planner so anytime I can get everyone together for a celebration, I am all for it!
How did you get started in your business?
I started in pest control by helping my dad on weekends in the summer time. I was then fortunate enough to work in almost every aspect of the business through my dad's company. After I graduated from UB's School of Management, I took over my dad's weekend business, Eco Serve Pest Services.
What is your favorite quote?
"You are never wrong to do the right thing." -Mark Twain
What is one thing people wouldn't know about you?
Both my husband and I are huge animal lovers, specifically dogs. If I could handle the heartache, I would probably run a dog rescue.
What was the best advice/wisdom you were ever given?
Under promise and over deliver. In any industry, whether it is a product or service, leading customers on or making them believe they will get something that they won't is unethical. We are completely transparent with our customers. Unfortunately, we don't have a magic wand to make insects and rodents disappear so setting expectations ahead of time prevents us from over promising. When we are realistic in expectations, even sometimes conservative in our results, we then strive to deliver more than what is expected, in every aspect. This way our customers are almost always pleasantly surprised instead of unsatisfied that they got less than what they were promised. These customers are also way more likely to refer us to friends and family and review us positively online.