About CELAA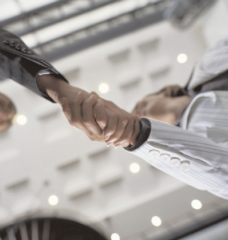 The UB Center for Entrepreneurial Leadership Alumni Association (CELAA) works diligently to continue the momentum, support, and guidance felt throughout your CEL class experience. This is accomplished by offering association members many valuable opportunities and resources so that we can truly keep the enthusiasm of the learning process alive. These include: information resources to help support your company's growth, presentations on important business topics, networking opportunities, and the expertise of alumni professionals within many diverse disciplines.

In addition, a talented group of individuals have volunteered their time to serve on the Alumni Association's Board of Directors to keep this flame ignited. They are a diverse group of professionals from different graduating years and a variety of industries. This has allowed us to effectively come together as one powerful voice.

We welcome any feedback you have to keep the Alumni Association moving forward in its quest to advance the talents and abilities of association members.


Our Mission
We promote business growth through networking, mentoring and education, extending the CEL experience.